phpBB3 Related Question [SOLVED]

Posted:
Sun Apr 06, 2014 6:41 pm
Can anyone please tell me what template file I need to edit. What I am trying to do is when I click on Compose Message and that screen opens up, I need to edit the template file that is opened up where I actually compose the message. I have looked and looked and can't find it. I probably just looked so much I just over looked it.
Thanks in advance.
Come to think about it, here is a image of the problem. The message area is busting out of it seems on the right. Notice the yellow arrow I painted on.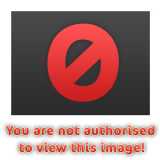 **EDIT**
I found it. It was the text are 700px wide on line 213 of posting_body.tpl